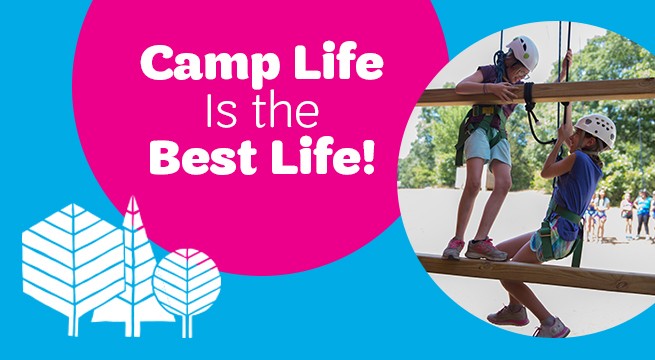 2021 Summer Camps
We're excited to announce that summer camps are back for 2021! Full details and registration will be shared soon, but be sure to save the dates now.
Day camp information coming soon!
About Girl Scout Camps
Girl Scout camp offers girls the opportunity to learn to live comfortably in the outdoors, to develop their awareness of the world around them, to become more self-reliant, and to be a contributing member of the group. Camp offers the opportunities to gain knowledge and skills through troop camping, day camps, or resident camps. 
Types of Camps
 
 Day camp is for girls in kindergarten and up, with activities on three or more consecutive days for four hours or more. The occasional overnight camp may be offered.
 Weekend camp is for girls in kindergarten and up, and typically lasts for two days and one overnight. Weekend camps are planned and carried out by a group of girls and volunteers, using council-approved sites.

 Resident camp is for girls who have finished kindergarten. Girls camp for three to fourteen days and nights (the average is five nights). They plan activities with their counselors/volunteers, taking advantage of the resources available at the campsite.