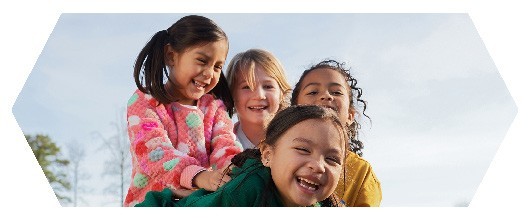 Join Girl Scouts
You're invited. Press play with us.
Making friends, testing her strengths, exploring new possibilities. It's all here for her.
Whether teaming up with others or learning to shine on their own, Girl Scouts have the tools and community support they need to succeed.
Press play with Girl Scouts. Where she can be herself and her confidence can soar.
She's ready to go.
Start her Girl Scout adventure today with one or more of the following options:
 
Search for a troop near you and register online today. No troop near you? See the "Get More Information" link below.
Our virtual Girl Scout troop, led by council staff members, is for girls in grades K-5 and meets via Zoom the 2nd and 4th Tuesdays of each month from 6:30-7:30 PM CST.  It's a great option for busy families or girls waiting to join a traditional troop!
All girls in grades K-5 are invited to check out some of the fun of Girl Scouts with our Spring Event Series. Each program is hosted by a community partner and will feature a variety of activities. 
Not sure which option is best for you, or there's no troop available near you? Fill out our interest form by clicking "Get More Information" above and a member of our Customer Care department will contact you. 
And grownups? Whether you have kids, grandkids, or no kids of your own, you can have a front-row seat to the fun and community, too. Press play and volunteer with Girl Scouts. You've got what it takes to change girls' lives.