Note: The GSSI Council Office & Shop be closed Monday, January 18 in honor of Martin Luther King, Jr. Day.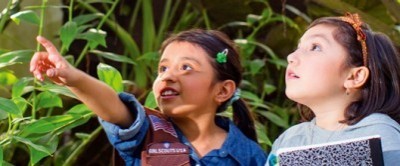 Get ready to change the world! Now Girl Scouts can earn 24 new badges that take leadership to the next level. There's never been a better time for girls to practice ambitious leadership. This year, we've added new badges in the categories of Entrepreneur, STEM Career Exploration, Automotive Engineering, and Civics.
Continue >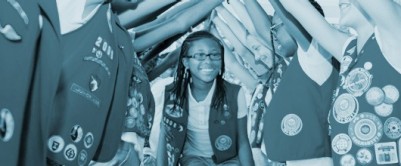 This year bridging might look a little different than usual, but it's more important than ever to celebrate. 
Girl Scouts are resilient, bold, and dedicated to changing the world through consistent action, no matter the circumstances. So as your girls transition to the next exciting step in their momentous Girl Scout journeys, let's take a moment to honor all their accomplishments and growth—even in the midst of a very challenging year—as we look forward to an even brighter future; one filled with new badges, new experiences, and new discoveries! 
Continue >