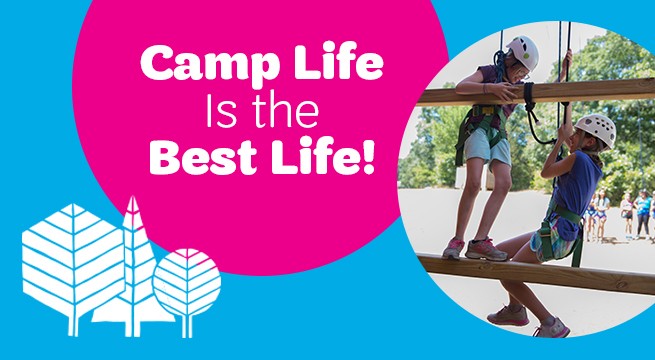 Camp
Girls with more frequent outdoor experiences are more likely to seek challenges and are better at solving problems-qualities that will help them both academically and personally in the future.
Camp gives her cool new experiences! 
72% of girls surveyed said that Girl Scouts gave them the chance to build their skills or try new outdoor activities.
Camp makes everything better! 
The research shows spending time in nature improves concentration and creative reasoning. Outdoor experiences also help promote healthy social development and increase her self-esteem.
You'll get all this plus SO much more at Girl Scout Camp!
Visit our camp property in Cannelton, Indiana for a fun day outing or an overnight experience.  Check out all the information on Camp Koch, including our magical new Enchanted Woods and Fairy Garden. 
Ready for a Resident Camp experience this summer? From 1 day to two weeks- the choice is yours! 
Many of our local county Girl Scout volunteers host fun-filled outdoor experiences right in your neck of the woods!  Check out this summer's Day Camps.